C1000s
C1000s
C1000s 제품은 1MW까지 전력공급을 위해 5대의 C200 마이크로 가스터빈으로 구성되며 배기가스 열교환기의 탑재가 가능합니다. 또한 30대의 C1000s 제품을 연결하여 최대 30MW까지 전력을 공급할 수 있습니다.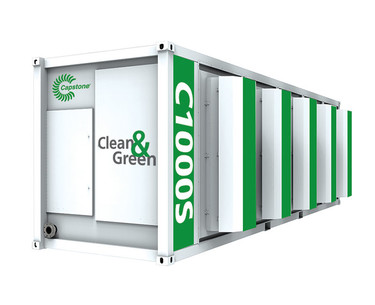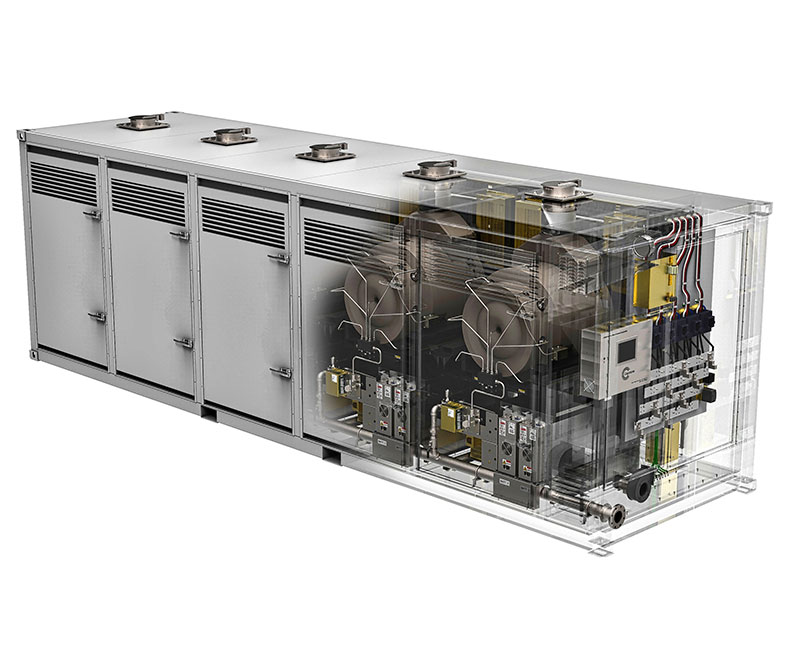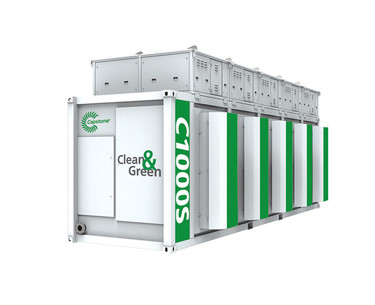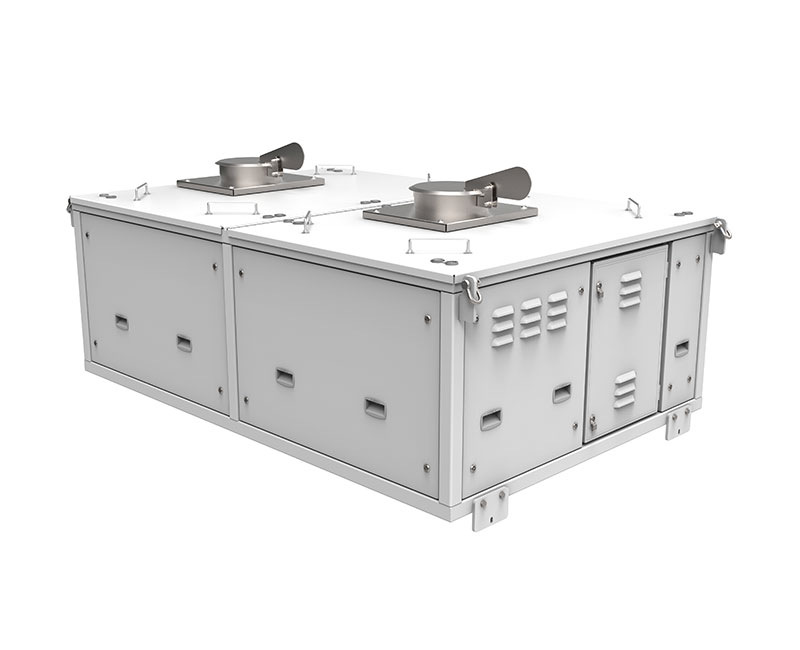 제품사양
Rating: 1000 kw
Electrical Efficiency: 33%
Combined Heat Power Efficiency: Up to 90%
Voltage: 400-480 VAC
Frequency: 50/60 Hz, Grid Connect Operation
10-60 Hz, Stand Alone Operation
Electrical Service: 3-Phase, 4-Wire
Dimension: 2.4 X 9.1 X 2.9 m (Width X Depth X Height)
Weight: 16,874 kg Grid Connect, 20,956 kg Dual Mode
Exhaust Temperature: 280ºC
Exhaust Gas Flow: 6.7 kg/s
Net Heat Rate LHV: 10.9 MJ/kWh (10,300 BTU/kWh)
Specifications are not warrantied and are subject to change without notice.